Clarinet USB platform
Universal Serial Bus (USB) is a new communication standard device developed by the computer and telecommunication industries. USB provides a powerful hot-plug-capable; "true plug-and-play" interface between a host computer and add-on peripheral devices.
USB devices use two types of plugs, Type A and Type B:
Type A Plug connects to the host computer or an upstream hub.
Type B Plug connects downstream to the USB device. It has a sort of "house-shape" design. Some devices(like a mouse) have the cable soldered into the device, and therefore don't use this connector.

Each connector has four pins, two for power and two for data.
USB ports, cables, and plugs are often labeled with this standard USB symbol:
Acacia chose to adopt USB since USB offers many advantages that benefit customers:
USB host is available on any new Notebook or Desktop computer
USB uses reliable and low-cost connectors
USB offers hot-plug-capable, auto-configuring ease of use.
All without having to restart the host computer or even go into sleep mode.
USB also provides a fast connection and a large number of ports (by daisy-chaining up to 127 devices).
The 3 steps to build a protocol test platform: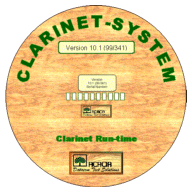 Select any PC equipped with built-in USB interfaces and run Windows 98 or Windows 2000.
Install the Clarinet Run-time Package (version 10.1 or greater)
Plug the Clarinet-Book USB device into an available port. The Clarinet device is "bus-powered" by the USB network. The device should be sensed automatically, driver should automatically load, and the device should then be ready for use.
A single USB port notebook drives Clarinet E1/T1 directly without any other connection besides the USB cable.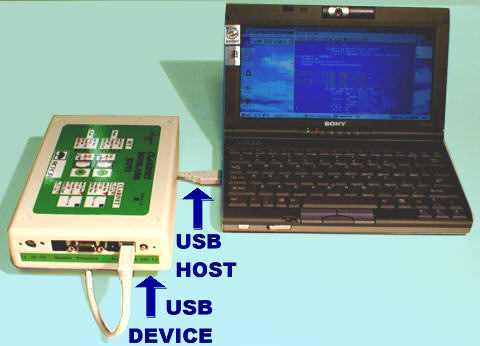 Most desktops and some notebooks have a Host supporting two USB ports. A dual USB port notebook drives two Clarinet E1/T1 devices directly without any other connection but the USB cable. Both devices are synchronized by the USB bus to provide a common time-stamping (accuracy of 1 ms).